Just in case it needs mentioning: tomatoes LOVE Tomato Pepper.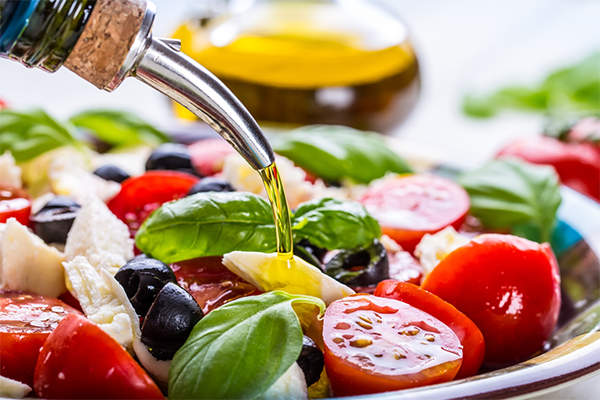 Tomato Pepper energises fresh tomato salads - think lusciously ripe tomatoes with Italian cheeses, basil and pine nuts with olive oil.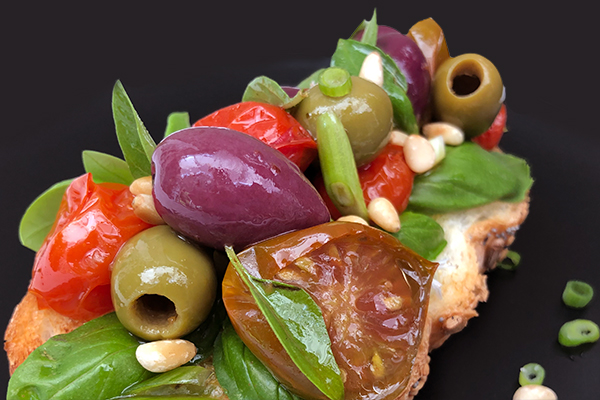 Lift a Mediterranean bruschetta topping with a light grinding of Tomato Pepper. The pix-person could not resist topping this 'subject' with a heap of grated Mozarella and a generous grinding of Tomato Pepper and then grilling it.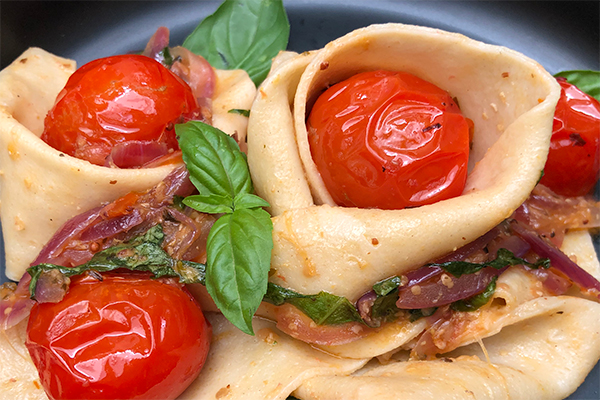 Tomato Pepper is also perfect on pasta of all kinds - especially the sort that comes with lightly fried tomatoes and fresh basil.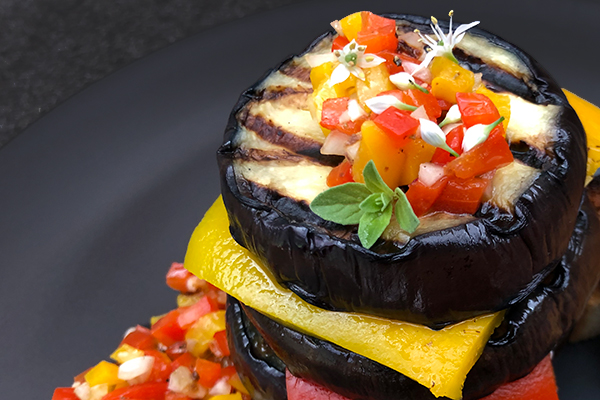 Inside the layers of this aubergine stack are cleverly concealed layers of Mozarella, each with a light grainding of Tomato Pepper (We're beginning to see how some people go through a grinder in a few days!).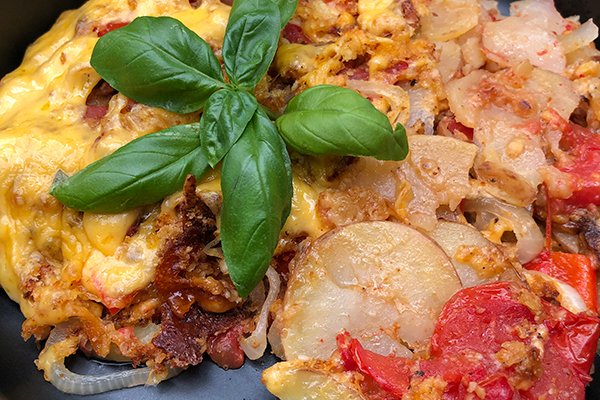 This dish looks like a kitchen disaster - but it was delicious on every level. Layers of tomatoes, (par-cooked) potatoes and fried onions, layered in with a little Tomato Pepper between the layers, topped with yellow cheese (and the final layer of Tomato Pepper), baked in a hot oven until the top cheese blistered.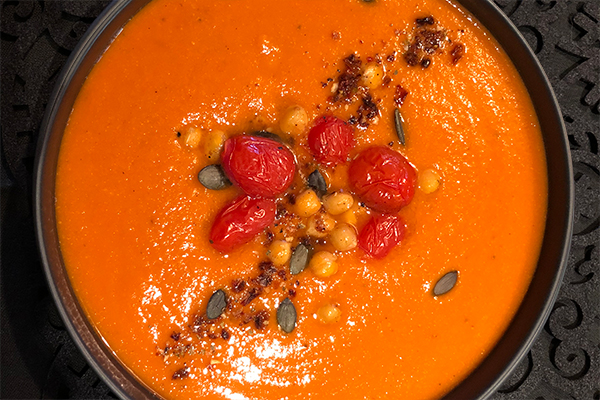 The easiest, quickest, tastiest soup...
Lightly fry a medium/large, rough chopped onion until golden. Add a clove of crushed garlic and fry for a minute.
Add a generous grinding of Kariba and 750ml of good quality vegetable stock. Simmer for 5 minutes.
Add a can of chopped, peeled, tomatoes and 3/4 can of drained chickpeas and warm through.
Lightly fry some small tomatoes and the rest of the chickpeas in some olive oil.
Blend the soup with a stick blender and pour into 4 bowls. Garnish with tomatoes and chickpeas, some pumpkin seeds and a grinding of Kariba. Perfect for people who choose plant-based eating.
Variations for omnivores - Fry the onion in half butter and half olive oil; use chicken stock and dress with bacon bits stirred through the fried chickpeas and small tomatoes.
Tomato Pepper has some exceptionally devoted fans - people who keep coming back again and again, year after year - and that says a lot!